"Success experiences lead to confidence in one's own abilities. It is my goal to give teachers and trainers more insight into their own qualities, so that they stand in front of a group with confidence". One of the tools I use, is video coaching. In addition to coaching and training, I assist educational institutions in designing and setting up projects for teacher professionalisation. My training and coaching are practical and based on latest academic insights. Next to that, I know how to give participants the confidence and enthusiasm to try out new things.
OFFERINGS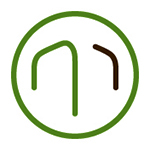 TRAINING
As a teacher trainer at the University of Amsterdam and as a coach, the focus in my training courses is always on the connection between current theory and its applicability in practice. In addition, I think it is important that you learn to underpin what you work for; the where to your teaching'. I offer various training courses that can be organized in-company:
Video coaching for teacher coaches.
Coaching skills for anyone with an ambition to coach.
Transactional Analysis for teacher coaches.
Tailor-made pedagogical-didactical training courses.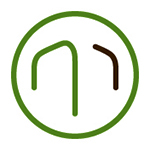 COACHING
I start from the qualities that are present in someone, and look at what is needed to strengthen that quality. The aim is to align thinking, wanting, feeling and acting. The starting point is the learning need. Depending on this need, we choose the appropriate form of coaching:
video coaching: A constructive way of looking at one's own actions on video.
Coaching of teaching skills using scientifically based observation tools such as the ICALT form.
Long term coaching: sustainably improving actions by examining one's own beliefs, norms and values.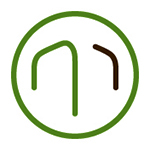 EDUCATIONAL DEVELOPMENT
I assist educational institutions in developing curricula and designing and setting up projects aimed at the professionalisation of teachers and teacher trainers. I support projects aimed at novice teachers (Didactief); as I firmly believe that investing in quality mentoring contributes to success experiences and thereby the desire to keep teaching.
Project management for educational projects in the Netherlands and abroad.
Supervising the development of induction programmes for novice teachers.
Developing curricula & teaching materials for NGO's.
Designing train the trainers programmes.
NATASJA
Keywords: Committed, relaxed, adventurous, analytical, empathic, inquisitive, working towards believe in own doing.

In 1998, during a trekking in Nepal, an unexpected teaching moment arose when two Nepalese kids asked my help to solve a mathematical problem. At this moment, my drive for education and for the personal development of everyone started. After finishing my studies , I started working as a project manager in Kenya for an education/web design project for young people from the slums in Nairobi. Then I knew for sure: I am going to teach! By now, I have been working in education in the Netherlands and abroad for almost 20 years. I have had the chance to do educational projects in various countries and taught Social Studies at Dutch secondary schools.
Soon, I wanted to train others and started to work at the Teacher Training Institute of the University of Amsterdam as teacher trainer and coach and later on as project leader. In 2017, I started my own company next to my work at the UoA; a long cherished dream!

My expertise lies in the field of continuous professional development of teachers and trainers in education and beyond. An important principal in my work is looking at what qualities someone already brings along and how they can be put to effective use. It is my firm believe, that becoming aware of your own qualities and successes, contributes to your personal and professional development.

I am an adventurer; I have worked and travelled a lot in Africa and Asia. These experiences reflect in me being flexible, cultural sensitive and open and interested in who I work with.
I am looking forward working with you!